EXPOSED !!!!
Political favouritsm - cronyism - it all happened on the Board of the NMEC .... just so we don't forget who was to blame, these pages will keep you abreast of where they are today .... read on to see "who was who" in this tale of political intrigue .....
---
IAN ASH

NMEC Board member since 12th February 1997, Ian Ash is Director of Corporate Relations for BT, one of the Dome's sponsors.

BOB AYLING - "RETIRED"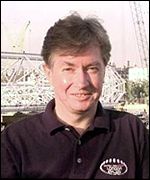 Bob Ayling was appointed as unpaid chairman of NMEC in February 1997 by the then minister with responsibility for the Dome, Roger Freeman. It was one of the conditions of a further grant to NMEC from the Lottery Commission, that he "resign" from the Chairmanship. He now spends his time in his south London home, getting to know his wife and family.
As Chief Executive of British Airways from January 1996, Bob Ayling presided over the worst financial crisis that BA had seen for decades, losses totalled £244 million for the last financial year alone. Since Bob took the job, BA's shares have under performed the market by 40%. The company is now worth approx £3 billion - that's less than half the value of Freeserve.
In his first year as Chief Executive, Bob was embroiled in a controversy over a threatened pilot's strike - he narrowly managed to avert it, but in his second year, a three-day strike by cabin crew cost BA £125 million. Bob's cost-cutting strategy yielded savings of £750 million, but it was too little too late and BA became caught in a savage price war on its North Atlantic and European routes. It was even forced to introduce it's own cut-price airline, GO, to compete with low-cost European rivals. GO has been successful only because it is heavily subsidised by BA. GO is now up for sale, and amongst the interested parties are the Hinduja brothers - who bailed out the Dome's Faith Zone, though Iberia looks favourite to buy.
Another of Bob's strategies was for a smaller, leaner airline, carrying fewer passengers who pay more, and to this end he started selling off BA's huge fleet of Boeing 747s, replacing them with smaller Boeing 777s. He has even managed to upset BA's travel agents by cutting their commission and switching more sales to the internet.
Prior to reaching the dizzy heights of BA Chief Executive, Bob started his professional life as a solicitor, specialising in aviation and insurance and in his mid-20s became a partner of Elborne Mitchell and Co. He joined the DTI as a legal assistant in 1973, and then was headhunted by BA, joining as a legal director in 1985, then becoming company secretary in 1987. He put his corporate reputation on the line, when, as BA's director of marketing and operations, it was claimed he was one of the main architects of the dirty tricks campaign directed against Virgin.
He was sacked in March 2000, receiving a lump sum payout of £1.98 million and £260,000 a year pension. Mr Ayling was a member of the Labour Party in his twenties, though left soon after. He is a personal friend of Tony Blair and in 1996 he celebrated his 50th birthday at a joint party with Jack Straw. He is also a fundraiser for the Millennium Dome, whilst persuading BA to sponsor the Millennium Dome and construct the London Eye.
SAM CHISHOLM
Sam Chisholm was appointed deputy chairman of the NMEC on 18th August 1997 and is former chief executive and managing director of BSkyB - one of the major sponsors of the Dome.

Sam was appointed CEO of Sky Television in 1990 and led the company through the merger with its competitor, British Satellite Broadcasting in November 1990. Prior to joining BSkyB, he was MD of the highly successful Australian TV company, the Nine Network, for 15 years. Whilst at BSkyB, Sam was one of the top corporate earners. In 1997 he earned £6.8 million, enjoying a 78% pay rise when Gordon Brown was telling the rest of us to make do with 2.5 %. All good things come to an end, however - he failed to see eye to eye with Elizabeth Murdoch, and when she was appointed general manager and chief programmer in early 1998, Sam, along with his deputy, David Chance, left. Sam is quoted as leaving on health grounds.

By March 1998, they were in the headlines. The previous November, whilst still working for BSkyB, both Sam Chisholm and David Chance had been appointed media advisors by the FA Premier League to renegotiate the next TV contracts which would take effect from 2001. As media advisors, they would make up to £50 million each as the result of a bonus scheme which reportedly gave them a 5% cut of any improvement in the existing £743 million TV deal. It is worth noting that Chisholm and Chance had been involved in the negotiation of the original £743 million TV deal.

Not everyone agreed that this was money well spent - a vote of no-confidence by the Premier League's 20 club chairmen led to the resignations of Chief Executive Peter Leaver and chairman Sir John Quinton. A League working party was formed to renegotiate the contracts with Chisholm and Chance, consisting of Parry, Dein, Tottenham chairman Alan Sugar and Coventry secretary Michael Jepson.

But you can't keep a good man down - and Alan Sugar agreed. In August 1998, he appointed Chisholm to the board of Tottenham Hotspurs, and as rumours began to circulate that Sugar intended to sell his 40% stake in the club, enter Murdoch's News International Corporation.

BSkyB sponsored the Millennium Dome to the tune of £12 million when it was all looking a bit dicey, meaning that the then Dome Minister Peter Mandelson could breathe a sigh of relief. The minister responsible for deciding whether to refer Sky's bid for Manchester Utd to the Monopolies and Mergers Commission was Peter Mandelson.

Upon his appointment to the NMEC board, Sam said: "I am delighted to have been asked to become part of the team that will drive the Millennium Experience forward. There is much to accomplish in the intervening years to ensure that this project is the success story of the Millennium." Peter Mandelson added: "The whole Millennium project has got its act together and Sam Chisholm will help ensure that it fires on all cylinders. We're getting the best business brains and the best creative talents together to ensure that the Millennium is an unforgettable experience and one that the entire country can enjoy and benefit from." Then NMEC Chief Executive, Jennie Page said: "We are extremely fortunate to have Sam Chisholm on the board. His agreement to be a 'hands-on' Deputy Chairman will help streamline the decision-making process that is crucial to keeping the Millennium Experience on schedule." Yet more praise - then NMEC Chairman, Bob Ayling said: "BSkyB is one of the success stories of the 1990s. I wholeheartedly welcome Sam to the board and look forward to working with him to make the Millennium Experience the international success story of the year 2000." Wow, this guy is really something!!

SIR ALAN COCKSHAW
A former chairman of AMEC construction company until his retirement in 1997, Alan joined the board of NMEC on 8th July 1997. AMEC plc is a very acquisitive construction group, formed in 1982 by the merger of the William Press and Fairclough Construction groups. Over 30 separate operating companies joined together, and in 1988 it was further enlarged by the addition of Matthew Hall. At this time, Alan Cockshaw was Chairman of the Institute of Civil Engineers. He was Chairman of AMEC when Tarmac were appointed contractors for Manchester's controversial second runway - before they could begin construction, they had to rehome 30,000 newts, frogs and toads who lived on the site.

This guy is quite incredible - I'm amazed that he has time to even eat his own dinner, never mind make a worthwhile contribution to anything. Alan is a big fish in Manchester, where he lives, and along with having been a board member of a number of public companies, he has held several positions on behalf of central and local Government, such as formerly being a member of the DTI's Overseas Project Board in 1994, chairman of the DTI Steering Group on the process plant industry in 1996, and Chairman of Manchester Millenium Limited in 1998. He has even managed to get himself made chairman of the Board of Governors at Bolton School. His name pops up on the boards of other companies such as being Chairman of Cambridge-based technology group, Roxboro Group PLC and a director of INWARD. Alan, along with The Duke of Westminster and Lord Thomas of Macclesfield, is Life President of the North West Business Leadership Team, whose members include John Conlan chairman of INWARD and Sydney Gillibrand chairman of AMEC. He was the chairman of the Commission for New Towns when it merged with the Urban Regeneration Agency in May 1999 to form English Partnerships. In 1997/8, as chief executive of Commission for New Towns, he received £145,884. The new chairman of English Partnerships, appointed on 1st October 1998, was given a three-year post and his name was Sir Alan Cockshaw !! Aged 61 at the time, Alan was paid £50,000 a year for working two and a half days a week! He is also an original trustee of the Ove Arup Foundation

In August 1998, English Partnerships appointed Symmonds Group to the role of Facilitator for the £7.5 million A102(M) trunk road, where EP was improving Greenwich Peninsula. "The role", said the press release "which is a relatively new one within the industry, will enable Symonds to promote the progression and completion of the project from an independent position." Symonds Group was appointed by English Partnerships in May 1997 to act as project management advisers for the development of the Greenwich Peninsula site!

At the end of October 1999, Hilary Armstrong, Minister for Regeneration, announced a new partnership to revive East Manchester, establishing a public-private partnership set up by Manchester City Council, the North West Development Agency and English Partnerships. The Beacons for a Brighter Future Partnership is the first partnership in the country to secure New Deal for Communities status, gaining a £51.7 million grant over ten years. Its chief executive is Marianne Neville Rolfe, currently regional director of Government Office North West. Chairman of the new company's board is, surprise, surprise Sir Alan Cockshaw (chairman of English partnerships). Manchester City council leader Richard Leese and Mike Shields, Chief Executive of the North West Development Agency are also board members of the new company.

On a smaller scale perhaps, but vividly illustrating the incestuous relationship between AMEC and English Partnerships, it was announced on 23rd February 2000 that AMEC had been granted planning consent for a business park and B&Q Warehouse at Lostock Lane, Cuerden, near Preston, Lancashire. The development is to be carried out in joint venture with English Partnerships!, and consists of a B&Q Warehouse, including a garden centre and builders yard, a family pub, restaurant and a Holiday Inn Express hotel, and that's before commencing construction on the business park. The development site, which is 16 ha (40 acres) in total is jointly owned by AMEC and English Partnerships! Andy Boucher of AMEC Developments said: "The planning process has been an exacting one. AMEC's commitment and involvement over a twelve month period in proving to the Secretary of State that the site could deliver the aspirations of each of the parties involved is a testament to the overall scheme. Great care has been taken in the design to ensure that it is sympathetic to its surroundings and that the right mix of uses has been proposed." [This isn't too far from where I live, so when it's finished I'll go and take a photo of it, but somehow I don't think that B&Q could ever blend into the surroundings, do you?]

In July 1999, obviously needing further mental stimulation, his chum and then NMEC chairman, Bob Ayling appointed him chairman of British Airways Regional. At the time, Bob Ayling said "...Sir Alanís vast business leadership experience and knowledge of regional matters will bring a new perspective to a subsidiary with a bright future and a brand new fleet being delivered from September".

LEN DUVALL

Len was appointed a NMEC board member on 12th February 1997. A former leader of Greenwich council in south London, Len is now a member of the Greater London Authority for Greenwich and Lewisham.

LORD FALCONER OF THOROTON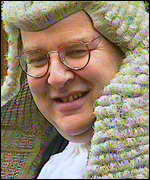 Minister of State at the Cabinet Office, Lord Falconer is the sole shareholder of NMEC, and as such he is the Government Minister accountable to Parliament for the Millennium Experience. You wouldn't hink so - Chris Smith answers his questions in the Commons.

Along with Alistair Campbell, Charlie is Tony Blair's best mate. They both attended Fettes College in Scotland. He later attended Cambridge University and, in the 1970s, moved to London and shared a flat with Tony when both were young barristers. Shortly before the 1997 election, actively encouraged by Tony, he sought selection as a parliamentary candidate for a safe Labour seat in Dudley. He was rejected - his decision to educate his four children at private school did not fit with the local party. Not to worry though, the day after his election victory, Tony promptly elevated him to the House of Lords, making him a Life Peer, and appointed him Solicitor- General. Charlie gave up his legal practice, from which he is reported to have earned £500,000 a year. It wasn't long before Tony put him on more cabinet sub-committees than any other minister bar the leader of the House of Commons - 14 to be precise, which sparked furious accusations of cronyism, naturally.

After holding the Solicitor-General job for a year, Lord Falconer became involved in several areas of government as Cabinet Office Minister of State in 1998. Following the publication of a report by the Cabinet Office Performance and Innovation Unit in February, 2000, Charlie was appointed head of a new Regional Co-ordination Unit to oversee the delivery of government departments' initiatives across England. In this position he reported to John Prescott.

As a result of his membership of so many cabinet sub-committees, and his close friendship with the Blairs, he has been described by The New Statesman as "possibly the most influential member of the government", after Gordon Brown and Peter Mandelson. He was also involved in a controversy when he maintained he could survive on £93.33 a week, after being challenged by a 76-year-old pensioner. He later admitted that he wouldn't be able to. His other claim to fame ? He has a reputation for being able to name the B-side to any single released in the 1960s !!

On his first visit to the Dome after taking over in January 1999, when asked what experience he had to carry out such a monumental task, Charlie said "I've been involved in government now since we were elected on the 1st May. I've got an experience of not this precise sort of project but projects of this difficult nature." He said his relevant experience included "working across departments and with a large number of different sorts of disciplines, trying to bring together both creativity and also the need to get a building site together, getting to the end of it, that sort of thing".

Well, that's all right, then.

PIERRE-YVES GERBEAU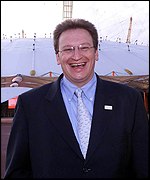 A former Vice President in charge of Operations at Euro Disney in Paris, PY was appointed in February 2000 to replace Jennie Page as Chief Executive. Hailed by spin doctors on his appointment as the "whizz-kid" who saved Euro Disney, further investigation revealed that he was part of a team of six directors in charge of the technical side of the attraction, with particular responsibility for safety and maintenance of the attractions, ticketing and queues. An ideal candidate, then.

Said one Disneyland source "He is a very able guy, but there is no way you could say he turned Euro Disney around .... There are maybe three or four people who could be credited with doing that, because of their position in the hierarchy. He is not one of them."

PY was certainly never high-profile. Searches of press cuttings reveal no articles about him in either the French or UK press, before his appointment to the Dome. He began his career in 1984 as a professional hockey player. He played in European and world championships before a serious injury halted his career in 1989, and he turned to business instead. He joined TPS Conseil in Paris, a management consultancy which specialises in creating links between sporting and business managers. He joined Euro Disney in 1991, aged 25, as a management consultant and rose rapidly, being promoted five times before reaching the rank of vice-president in 1997.

Colleagues reportedly described him as a brilliant "homme de terrain", or operations man, rather than a managerial genius. Gilles Pelisson, chairman and chief executive officer of Disneyland Paris, said Mr Gerbeau had been "top of the league" and showed "outstanding leadership and management skills". Despite all this praise, PY still felt there was room for improvement and he left Disney in 1998 to study for an MBA at the Institut d'Etudes Politiques in Paris.

PY will be paid £100,000 per year and will also receive 15% in lieu of pension and be eligible for a bonus of £100,000 - no wonder he's laughing his cotton socks off.

MICHAEL GRADE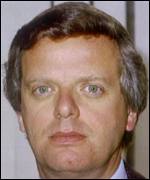 Michael Grade was appointed to the Board of NMEC on 8th July 1997 and was chairman of the Dome's creative review group. He is a former boss of Channel 4 and former chief executive of First Leisure Corporation.

Showbizz is in his blood - Michael is the son of Leslie Grade, a theatrical agent who booked stars like Bob Hope and Danny Kaye, and nephew of the showbiz giants, Lords Grade and Delfont.

In 1964 he was a sports reporter on the Daily Mirror, by 1996 he was BBC TV Director of Programmes, recognising the potential of Eastenders, and Live Aid. In 1988 he was appointed Chief Executive of Channel 4, where he stayed for eight years. Channel Four's controversial programming led the Daily Mail columnist, Paul Johnson, to dub Michael the "Pornographer-in-chief". Later, as Chief Executive of First Leisure, founded by his uncle Lord Delfont, Michael caused a family rift by selling much of the Company, including Blackpool Tower.

In February 2000, after stepping down as Chief Executive of First Leisure, and leading a consortium of investors backed by investment trust 3i, he bought Pinewood Studios for £62 million. He will run the company alongside Ivan Dunleavy, formerly the chief executive of a video production company.

Michael led the 11-strong Creative Review Team at NMEC, which was tasked with advising organisers on the "coherence, quality, entertainment and educational potential" of exhibition plans. The groups included former children's TV host Floella Benjamin, film director Lord David Puttnam, newspaper columnist Simon Jenkins and Dome architect Lord Rogers. Oh, dear.

DAVID JAMES

Now this is a man with a big heart. Recently installed as the new Chairman of NMEC "troubleshooter" David normally charges £5,000 a day, but this time he is not taking a monetary salary. A true public servant then, but it may be worthwhile keeping your eyes on upcoming honours lists! It only took David three days to discover that £10m worth of creditors weren't reflected in the cash flow figures, so David's first job was to secure the fifth injection of cash this year (£47 millions of them), thereby depriving the New Opportunities Fund of yet more money for good causes. This time, though, there were dire consequences, when Nomura swiftly withdrew from the agreement to purchase the Dome.

Between 1959 and 1964, James was working for Lloyds Bank. In 1964 he joined Ford Credit's launch team, moving to Cork Gulley to rescue Cedar Holdings in 1973. In 1989 he was appointed chairman of Eagle Trust.

Described as a company doctor, David's salvages include such household names as Dan Air, the Eagle Trust, and British Shoe. Quoted in the Daily Telegraph on Saturday 9th September, a "friend" explains "It must be a horrific situation behind the scenes for him to have been called in in the first place. It's an obvious signal to the world that it's a financial catastrophe". Quite! David James is the man who discovered the Iraqi supergun in one of Eagle Trust's subsidiaries, the Walter Somers factory in Halesowen, and reported it to M16. Over the 14 years to 1997, he has secured 29,000 jobs and paid back £850m to banks and £700m to creditors. He wasn't quite as successful with Dan Air, however, when, despite raising money on the financial markets to try to secure its future, he was later forced to sell it to British Airwarys for £1. The banks got their money back, but the shareholders and city institutions were livid. Shareholders were equally unhappy down at the Eagle Trust when he broke up and sold the the businesses, floated off the film division paying off the banks and creditors, but leaving shareholders with just 1p per share.

David says his job at the Dome is "to switch the lights out some time in 2001, having traded to the end of this year". That is supposed to mean a solvent handover. Asked why he took on the Dome he said ""Like Everest, it's there. You've got to climb it." He discounts his chances of a knighthood, when he says "I'll be very lucky if anyone from the Government is talking to me after this". We'll see.

SIR BRIAN JENKINS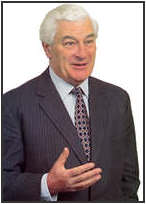 Chairman of the Woolwich group, Sir Brian Jenkins was appointed to the Board of the NMEC on 12th February 1997.

Brian joined the Woolwich Board as a non-executive director in July 1994, and was appointed deputy chairman in January 1995. He became chairman in May 1995 and oversaw the conversion to plc status in July 1997. He is also chairman of the Nomination Committee, which is responsible for recommending the appointment of both executive and non-executive directors to the Board.

Brian is a former senior partner with Coopers & Lybrand, the chartered accountants. He has served as Lord Mayor of London and as president of The Institute of Chartered Accountants in England and Wales, as well as the British Computer society. As a director of several other companies and chairman of the Charities Aid Foundation, Brian is well on the way to becoming another "professional chairman".

More recently in the headlines with the announcement that Barclays is to buy the Woolwich Building Society for £5.4 billion, Brian stands to make another tidy sum. The boards of both banks unanimously agreed the terms of the sale, which offers Woolwich share holders a mix of Barclays shares and cash. Under the terms of the offer, Woolwich shareholders will receive 0.1175 new Barclays shares and £1.64 for each Woolwich share. This values Woolwich at about £5.4bn or 352p a share, representing a premium of 31% on Woolwich's closing price on Tuesday, 8th August 2000, of 269.25p, before the take-over talks were announced. As part of this deal, Brian will be appointed a Deputy Chairman of Barclays.

RUTH MACKENZIE

An OBE and General Director of Scottish Opera, Ruth was appointed to the board on 8th July 1997.

PETER MANDELSON

Former Minister Without Portfolio, later Secretary of State for Trade and Industry, now Secretary of State for Northern Ireland. (Deserves his own website - I just don't know where to begin - you'll have to bear with me on this one.....)

THE HON. SARA MORRISON

Board member appointed on 12th February 1997, Sara is chairman of the Worldwide Fund for Nature UK and a director of GEC. Her only claim to fame so far seems to have been the involvement, in 1998, in a list of Britain's 100 most influential people, which elevated German Chancellor Gerhard Schroeder ahead of the Queen.

JENNIE PAGE, CBE.

Jennie Page took over as Chief Executive of the NMEC on 12th February 1997, after more than 5 years as CEO of English Heritage. She was sacked in February 2000, supposedly due to pressure from the sponsors (presumably not the ones who populate the NMEC Board and therefore bear some of the responsibility). Jennie received £178,983 when she left, and NMEC is still considering whether she should receive a performance-related bonus for her work during the last three years.

CHRIS SMITH

Secretary of State for Culture, Media and Sport (the mind boggles ....)

NEIL SPENCE - "RETIRED"

Neil replaced Steve Brown as NMEC Finance and Corporate Services director in October 1998. On Thursday, 21st September 2000, resigned from this arduous task, but he will still be around, drawing his £127,700 a year salary, and will still be eligible for his £19,155 pension allowance. I wish I could resign all of my duties at work, and still get paid - still, some of us have to live in the real world!

DAVID QUARMBY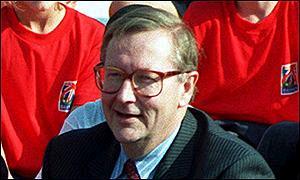 Chairman of NMEC since 12th February 1997, David Quarmby was "moved aside" and replaced by David James in September 2000. As chairman of the British Tourist Authority and th English Tourist Board, he is having a busy time of it recently. In September, the British Tourist Authority estimated that Britain will lose £2.5bn in revenue from overseas visitors during 2001 because of the combined effects of foot-and-mouth disease and the US terror attacks. I think we can safely say that the outlook for tourism in this country has never been so bad. Other quangos to his name include Docklands Light Railway. David Quarmby joined the NMEC's board as a non-executive director in February 1997, and later replaced Bob Ayling as Chairman of NMEC. Between 1984 and 1996 he was a board member of J Sainsbury, joining first as distribution director and then becoming its joint MD for eight years. He resigned from the company in March 1996 following a boardroom "restructuring", for which he received almost £900,000 in compensation.

David Quarmby was educated at Kings College, Cambridge and Leeds University, where he was also a lecturer. He has held a number of appointments responsible for transport issues. From 1970 he held positions in London Transport, including nine years as a board member, six of them as managing director of London's buses. Between 1966 and 1970 he was an economic adviser at the Ministry of Transport, while more recently he was named at the end of last year as a special government adviser on London transport. He is president of the Institute of Logistics, Companion of the Institute of Management and a Fellow of the Chartered Institute of Transport.
---
The Dome. One Amazing Day. One Year Only. Thank God.
---